about us
Dee's Childcare was founded in 2001 by the owner Decima Isles-Broughton in her home, as a small childminding business that grew with demand from other parents who heard about the wonderful services Dee's Childcare was offering.
Over the years, the business expanded and now, Dee's Childcare operates from a newly refurbished setting offering care in a bright, clean, safe and homely environment for children aged 6 months to 12 years.
With a team of friendly, qualified assistants, Dee's Childcare goes above and beyond to offer the children stimulating learning experiences, healthy lifestyle and a safe place to learn, grow and play.
© Copyright 2013 - Dee's Childcare - All Rights Reserved | Read our Privacy Policy here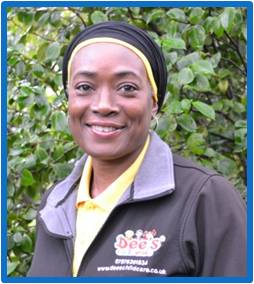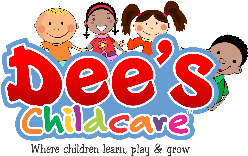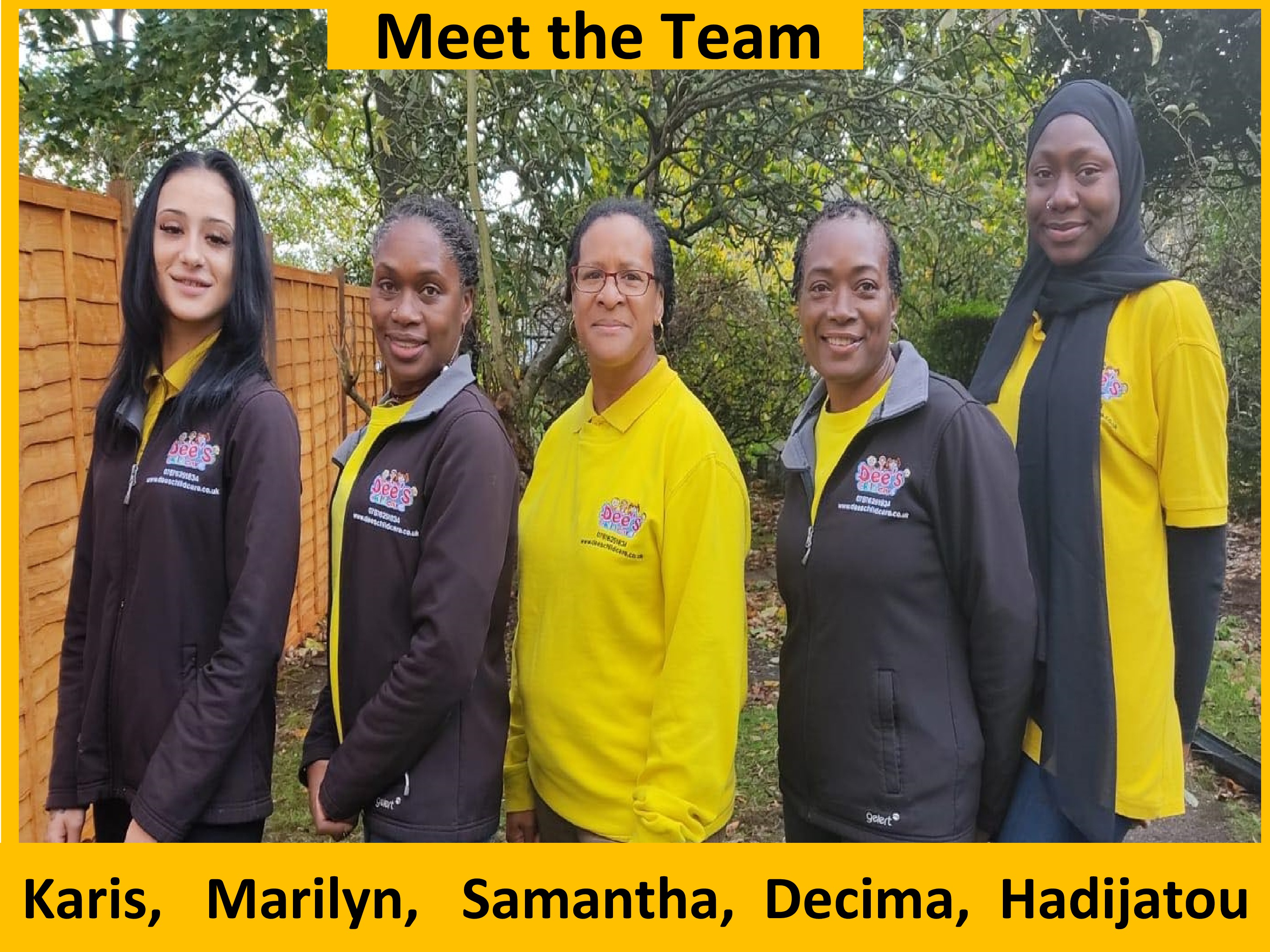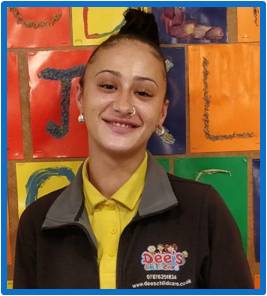 "Hi I'm Decima aka Auntie Decima I started childminding because I was so dissatisfied with the childcare I received when my daughter was a toddler.My motivation was to provide a service to families that I wanted as a parent, it was only meant to be for a short time until my children started school but I love my job and 20 years later! I'm absolutely passionate about what I do, where no two days are the same, and so many individual little people to engage with, having fun whilst providing the children lots ofchallenges and opportunities, exposing them to new and exciting experiences. The rewards are plentiful - Being part of their growth and development and helping them to reach their full potential".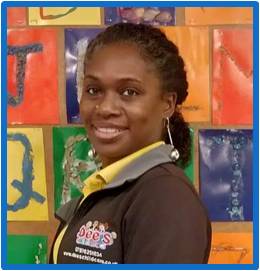 I'm Marilyn aka "Miss Marilyn". I officially joined the team in 2017. Dee's Childcare is an amazing place to work and an exemplary early years setting for young children. My greatest joy is building relationships with the children and watching them blossom and grow in confidence.
I'm Karis. I am a Level 2 qualified practitioner and am currently studying towards my level 3 certification in childcare. I have been with Dee's Childcare for two years.Dee's Childcare is such a friendly and growing environment for the children, all staff welcomed me with open arms. The support that Deeschildcare gives to both children and staff members is amazing. The Nursery has such a family friendly environment for children to grow and learn.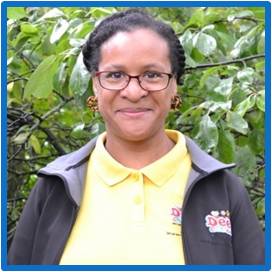 Hi my name is Samantha. My children attended Dee's Childcare years ago. I was so impressed with the service given them that when a position became available I knew I wanted to work there. Being a part of children's development and growth is very rewarding to me.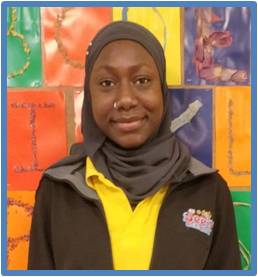 I'm Hadijatou.A level two health and social care student.I joined Dee's childcare in 2019.Working with the team and having that relationship with the children has made me gain a lot experience and being part of the children's growth and development is just amazing.