Being Covid-19 Safe
At Dee's Childcare the safety of children, staff, and families is paramount.
The key elements to keep everyone safe at nursery are:
—Any pupil, staff member, parent or visitor with Coronavirus symptoms must not attend nursery and must isolate at home.
—We will be taking children's temperature every morning at drop off.
—Increased cleaning processes are in place, throughout and at the end of the day
—Children and team members will be social distancing as far as possible.
—Arrival and departure will be staggered and children will be dropped off at the entrance. Parents need to sanitize and while waiting outside please maintain social distancing.
—Parents will not come on site or visit the nursery rooms unless this is explicitly arranged with the Nursery Manager e.g. in the event of a child being distressed.
—Parents and staff members will wear masks during drop off and collection at nursery.
© Copyright 2013 - Dee's Childcare - All Rights Reserved | Read our Privacy Policy here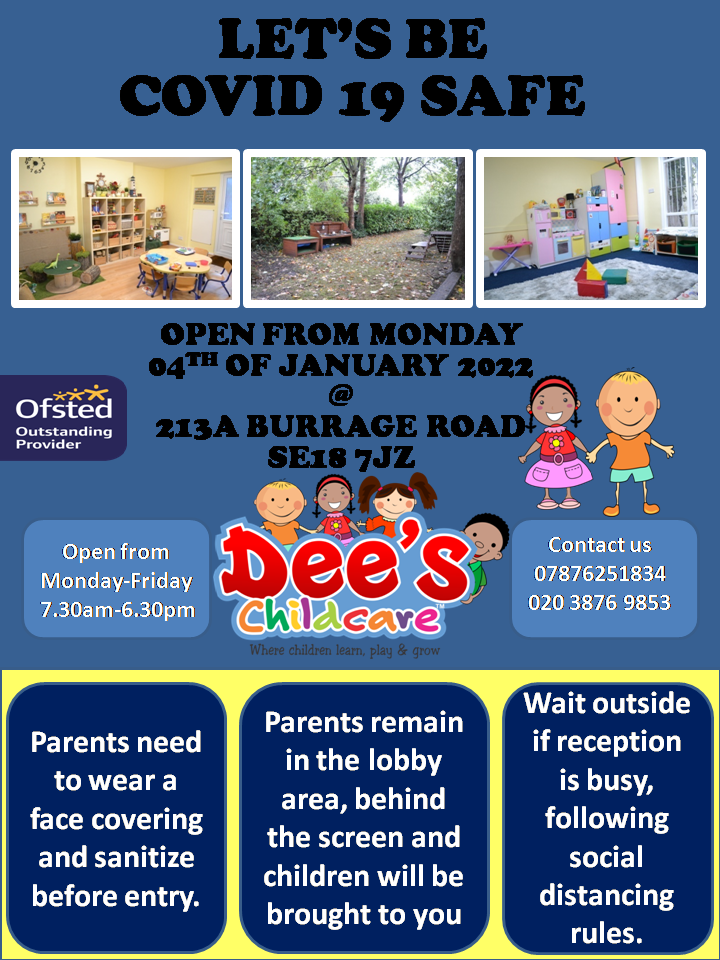 Parents Prospectus
We have created an extensive parents prospectus with all the information you might need to know before enrolling your little one in our nursery.


Click here to download.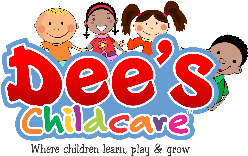 We have created a full guide on how we operate to keep the children and the staff safe at nursery. Click hereto have a full read.