© Copyright 2013 - Dee's Childcare - All Rights Reserved | Read our Privacy Policy here
Parents Prospectus
Please be advised that our 2023 Prospectus is currently being updated.


Click below to download our previous one.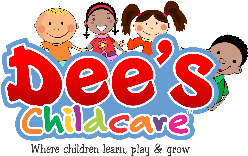 We have created a full guide on how we operate to keep the children and the staff safe at nursery. Click here to have a full read.
Newsletters
If you want to read our latest newsletters, click on any of the images below.